Who We Are
Next Step Equal Education is an entirely volunteer-run organization dedicated to improving the local education in indigenous villages in Guatemala. We work closely with communities on their educational goals to empower them to create for themselves better opportunities.
Give a man a fish and you feed him for a day. Teach him how to fish and you feed him for a lifetime. - Lao Tzu
The root of education is empowerment. Our goal is to empower communities as a whole to address their own educational needs and advance their shared interests together. This makes a virtuous cycle of self-reliance and self-sustaining progress.
The means we use must be as pure as the ends we seek. - Martin Luther King Jr.
Education is as much about passing on communities' cultures as it is passing on knowledge and skills. Therefore, communities should retain ownership of their children's education. Through listening and collaboration, we can support communities without undermining their power and independence.
The first person to benefit from compassion is the one who feels it. - The Dalai Lama
Generosity is self-rewarding with feelings of kindness and compassion. So, connecting donors with the impact they make on the lives of others is the greatest act of appreciation we can give them.
The journey of a thousand miles begins with a single step. - Also Lao Tzu
The founders of Next Step Equal Education met each other while volunteering at a nonprofit boarding school in Guatemala. Parents sent their children, as young as four years old, to the boarding school because of the low quality of the local schools in their villages, but that also meant sending them away from their family and culture.
Since the school only went through 6th grade, students had to find a new place to study after graduating, but not every student could find the means to do so. One year, three eager students were unable to find a way to keep studying, so we pooled our resources to pay for their studies. The next year, we formed Next Step Equal Education as a 501(c)(3) nonprofit charity so we could fundraise and give scholarships to more students.
But we quickly recognized that we were not addressing the root of the problem and heard from the students how leaving home to study weighed on them. So, we turned our focus to improving the local schools in the villages where the students came from.
Since then, we have been collaborating with village leaders, local teachers, and students' parents to find the best ways to improve local schools. We have received an enthusiastic response from the communities with many people offering many great ideas. Currently, we are collaborating on LEAP projects in five neighboring villages with the goal of increasing our support in those villages and eventually expanding to more surrounding villages.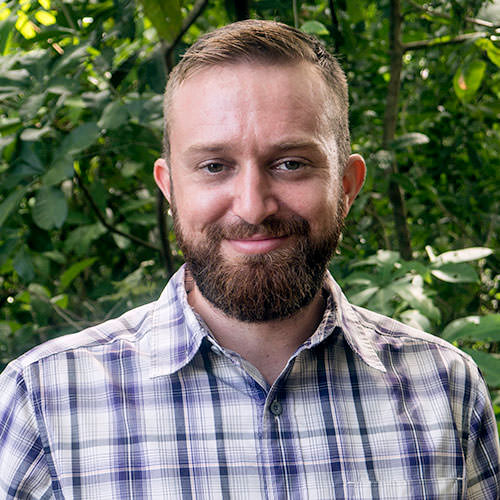 President
Alex studied electrical engineering in university, but after graduating he wanted to know more about the global community, so he moved to Chile to teach English for a year. Afterwards, he decided to dedicate his time to working on social disparities in the Americas, so he moved to Guatemala to volunteer with indigenous communities and teach English. There, he began studying the Q'eqchi' language to better communicate and understand Q'eqchi' communities needs.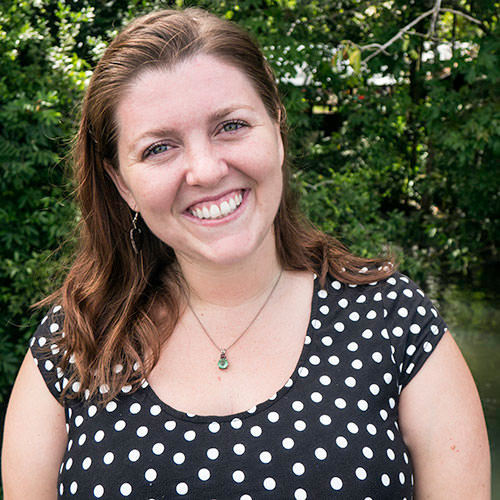 Vice President & Secretary
Kelli has worked and volunteered throughout Central America and Mexico for the past five years. In that time, she has taken particular interest in indigenous cultures, so she has dedicated her time to understanding the unique needs of the Mayan people. As a photographer, she hopes to bring awareness to the social issues concerning indigenous populations. Also, she has previous experience serving on boards and working in nonprofit organizations.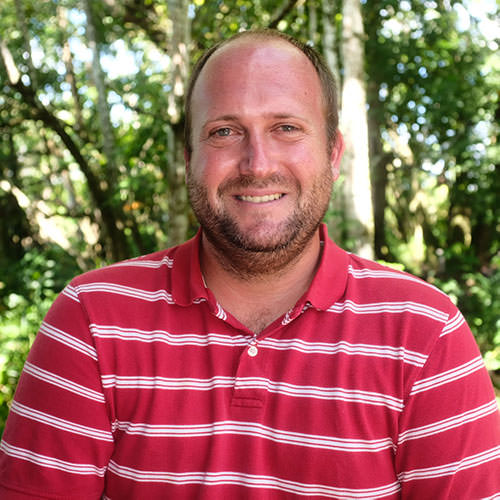 Treasurer
Giulio has traveled around the world meeting many different people and cultures. Eventually, he took an interest in Central America and the hardships of the people there. He spent the last six years traveling to Guatemala, volunteering and familiarizing himself with the indigenous communities. Back at home in Italy, Giulio spends his time managing his sailing company.