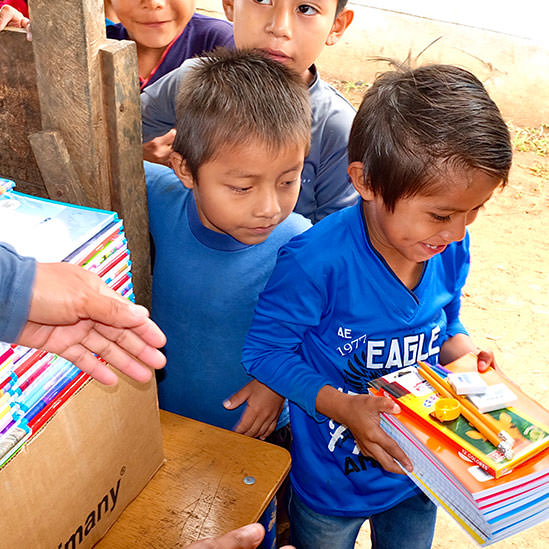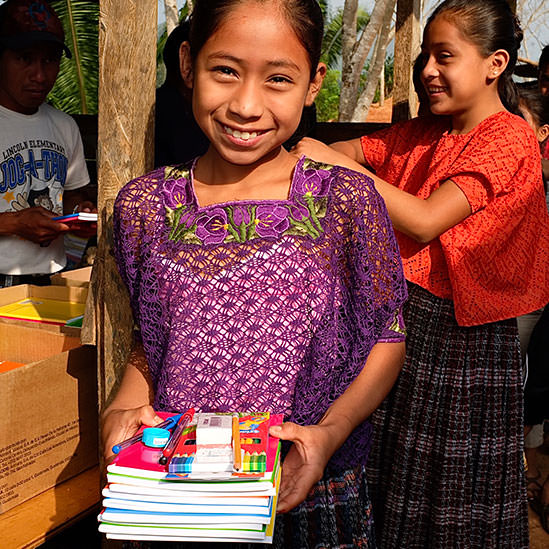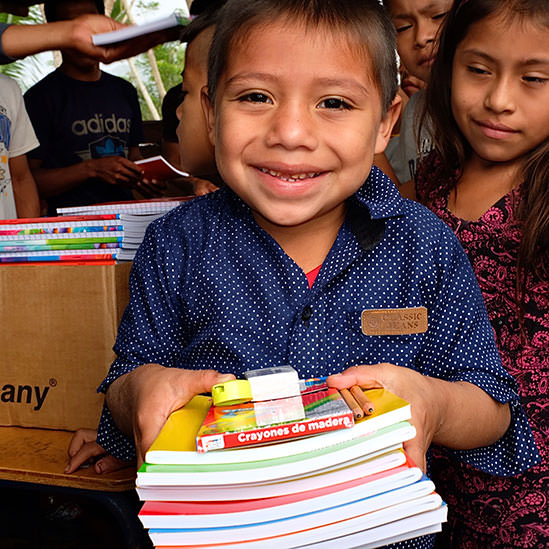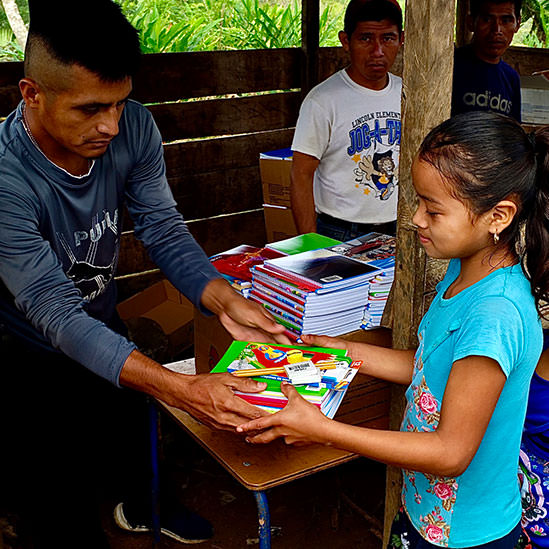 Students in Guatemala often leave school unprepared for the future. Among all 6th graders in 2014, only 44% met national math standards and 40% met national reading standards. The problem is even more acute for rural and Maya students. While the achievement of national standards in math and reading for all 9th graders nation wide is 28% and 27% respectively, for rural students it is 22% and 22%, and for Maya students it is 17% and 11%. [1]
In Alta Verapaz, Guatemala, there are many rural indigenous villages with underfunded local schools. Teachers receive some materials from the government, but it is not enough to adequately teach their students. Also, most families here are living in extreme poverty, so are unable to buy school supplies for their children. Some students even have to walk an hour and a half to reach the closest middle school.
With LEAP, we give the power to the communities to better their children's education. We listen to the parents' aspirations for their children, the teachers' needs in the classroom, and the students' obstacles in their learning. Together we collaborate on projects to improve the quality of their local education.
But, the communities know that we do not do it alone. They know that people from around the world are lending a hand so that they can give their children the education they deserve. We need your support to keep working with indigenous communities and empowering them to take hold of their future.
For just $8 a month, you can help a child in a rural village in Guatemala receive what they need to learn and thrive in school. Please consider sponsoring a child and becoming a LEAP Champion today.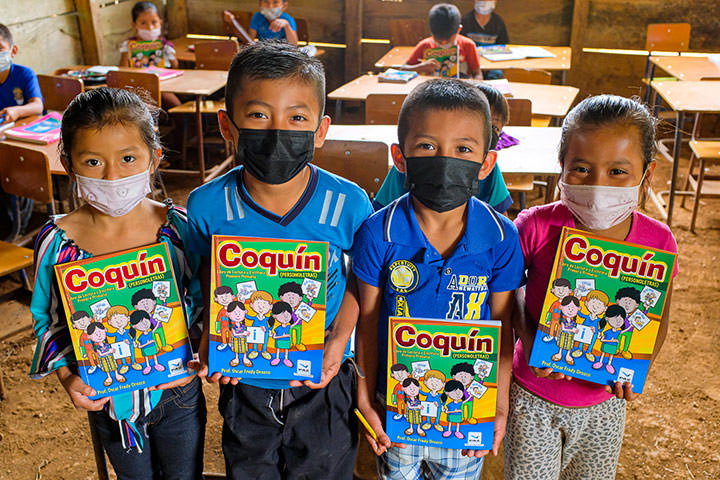 Fundamental to good learning is having the instructional materials and school supplies needed for the students to understand and apply new concepts. Every teacher and grade is different, so we collaborate with each teacher to get them exactly what they need in their classroom. It is important that teachers feel empowered to teach in a style that best suits their situation rather than having outside obligations imposed on them.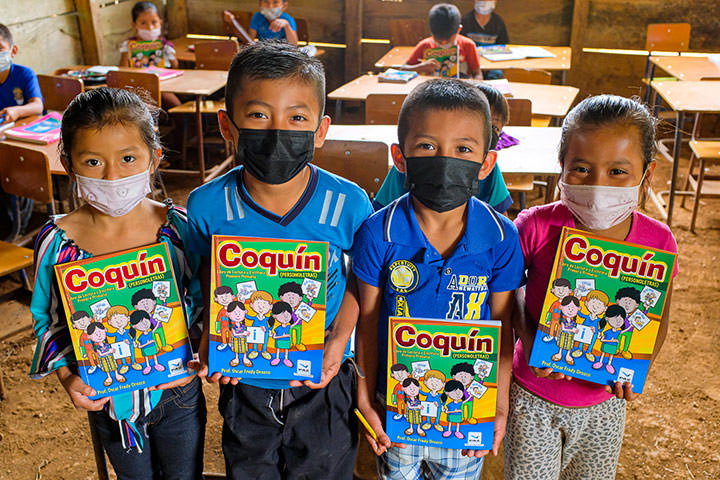 One of the biggest concerns of parents is if their children will be able to learn the technical skills they need to succeed in the 21st century. This is why we have started a computer lab in collaboration with a rural middle school. Though they are not connected to the electrical grid or internet lines, we have been able to set up the lab with solar panels and cellular based internet. We have started small with six computers and two printers, but plan on expanding it as we work through different technical hurdles.
[1] Guatemala's Ministry of Education, General Office of Evaluation and Educational Research (DIGEDUCA), Informe departamental y municipal de primaria, 2014. https://www.thedialogue.org/wp-content/uploads/2017/02/Educational-Challenges-in-Guatemala-and-Consequences-for-Human-Capital-and-Development-1.pdf