What We Do
Schools in indigenous villages in Guatemala are often underfunded. Students lack sufficient school supplies and educational materials. Technology is absent in the classroom. School facilities are old and deteriorating. Many villages do not even have schools after 6th grade.
Next Step Equal Education helps indigenous Guatemalan students get the education they deserve by giving them the resources they need. We collaborate with parents, students, teachers, and local leaders in indigenous villages so that each community can address their unique concerns and achieve their educational goals.
We have several community-led projects developed with the stakeholders to tackle their most pressing problems. Our projects include supporting local schools with materials and supplies, creating computer labs in villages, building new school facilities, and bringing secondary education to villages. You can help indigenous Guatemalans by donating to sustain their projects and start new projects in more villages.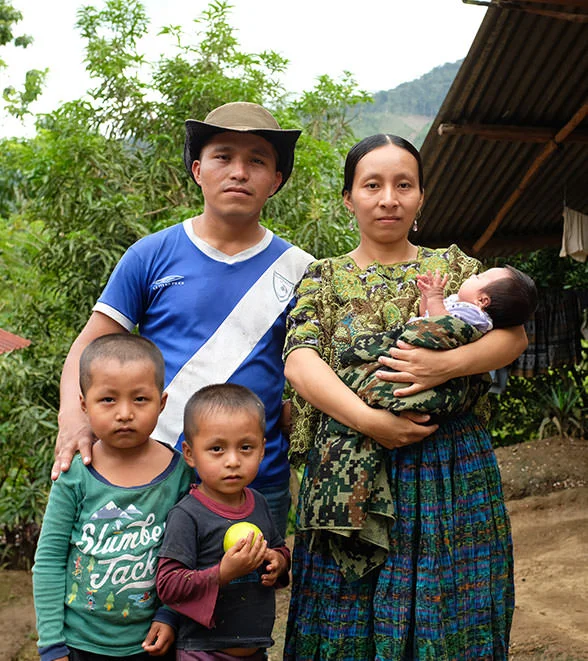 Q'eqchi' Villages in Alta Verapaz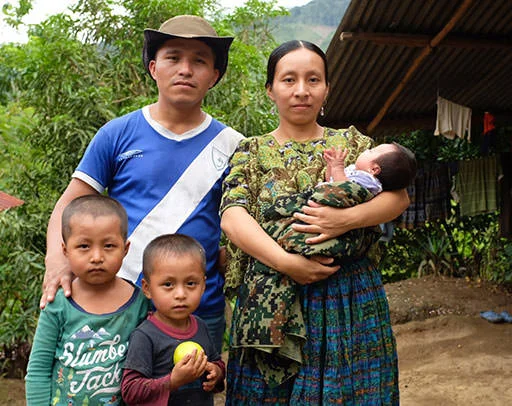 The indigenous Maya peoples make up over 40% of Guatemala's population, but the broad Maya ethnolinguistic group is made up of many distinct peoples. Across different regions, the Maya have diverse cultures and languages dating back hundreds of years. Where we work in the Alta Verapaz region, the people are Q'eqchi', one of the ethnic Maya groups.
Many Q'eqchi' people in Alta Verapaz live in subsistence farming villages in the mountains where their families have lived for generations. Their primary crop is corn, which they grow mainly for their own consumption, along with chili peppers, beans, cacao, and pineapples. They also sell some of their crops, including an increasing amount of cardamom, to pay for necessities, but subsistence farming leaves families with little extra money for expenses like education.
Local schools in indigenous villages suffer from many problems. Schoolhouses are often old and small with dirt floors. Learning materials are insufficient and not in the students' native language. Few school supplies are provided to students and families cannot afford to buy supplies themselves. Many villages do not even have a secondary school nearby. Our goal is to rectify educational inequities for indigenous villages by collaborating with communities to bring them the resources they need to improve their local schools.
LEAP




Local Education Advancement Program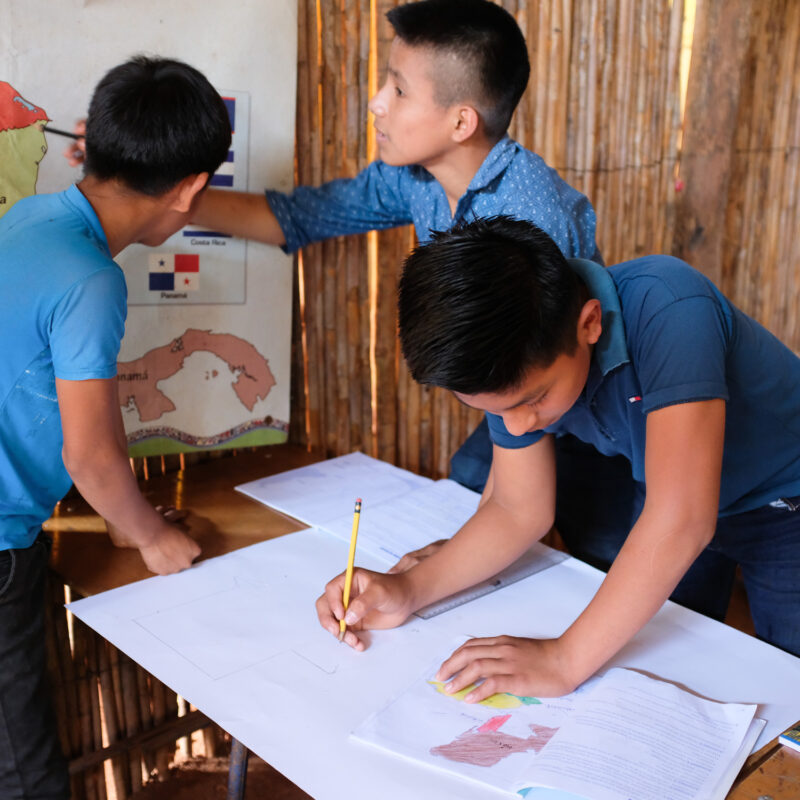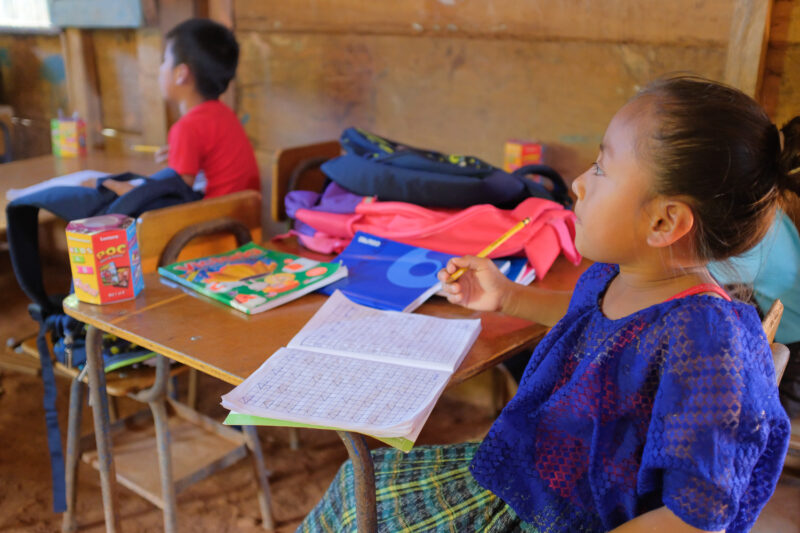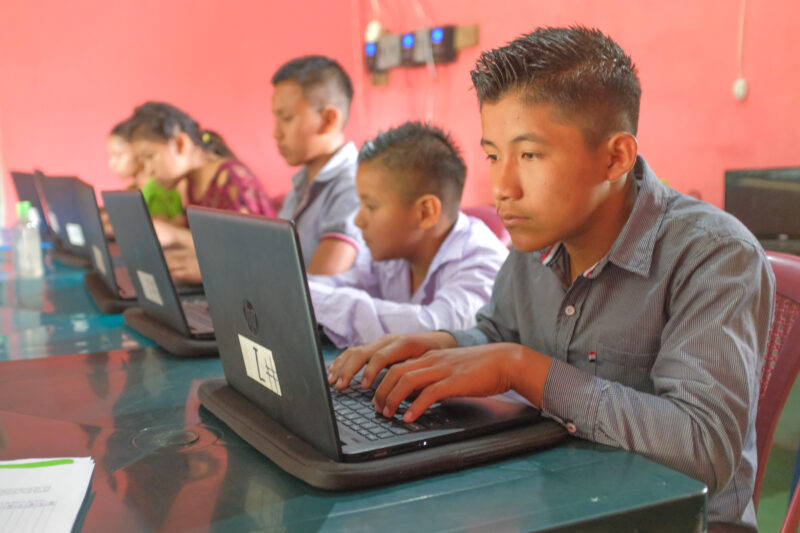 LEAP consists of projects designed in collaboration with indigenous villages to improve their local education. There are many problems that we focus on with LEAP, including little funding for local schools, a lack of secondary schools, limited access to technology, and poor educational facilities. These issues lead to long-term learning deficits in indigenous communities and cause many students to drop out, some before even reaching 6th grade.
Currently, we have community-lead projects underway in five indigenous villages. Two villages have community-run computer labs. In another village, the community is building a new schoolhouse for their local school. One village started a new middle school program. And we bring school supplies and learning materials to the local elementary schools in two villages. All of these projects are made possible by donors like you.
One-time donations of any size go a long way to helping indigenous communities get the resources they need for their local schools. Just $25 provides a child with all the learning supplies and school materials they need in their classroom for a quarter and $100 gives them what they need for a whole year.
If you make a reoccurring donation, or donate at least $100, you become a LEAP Champion because your commitment supports children longer-term as they progress through their education. When you commit to championing a child's education, you will receive regular updates on your child, or children, and their studies in school that you are making possible. Together, we can provide these communities with the support they need to empower themselves.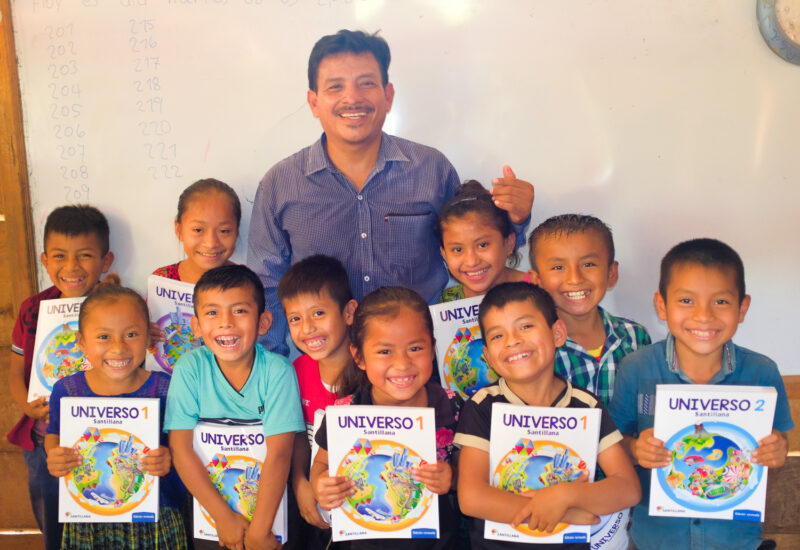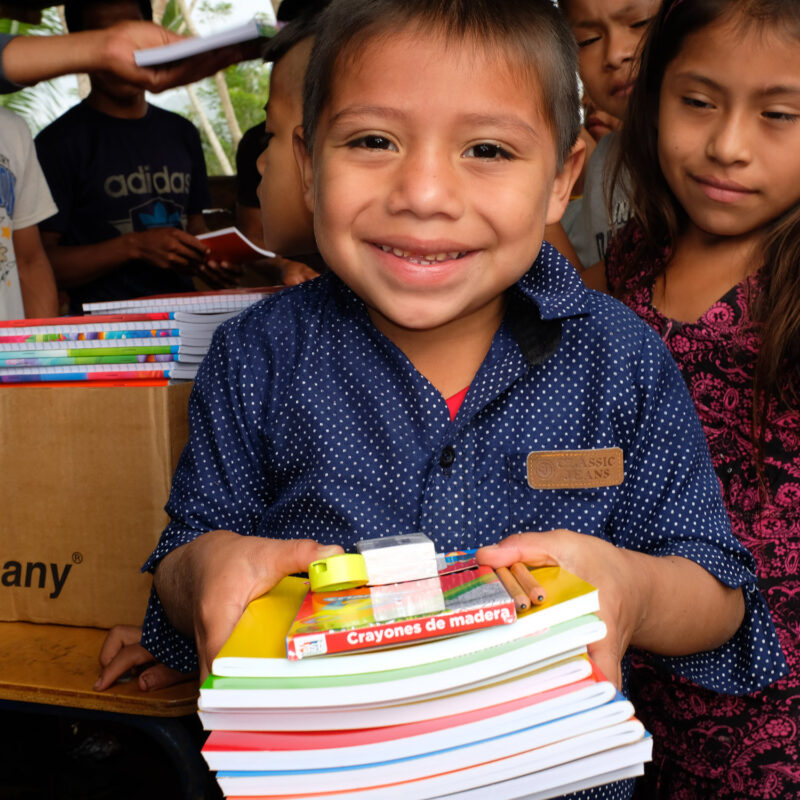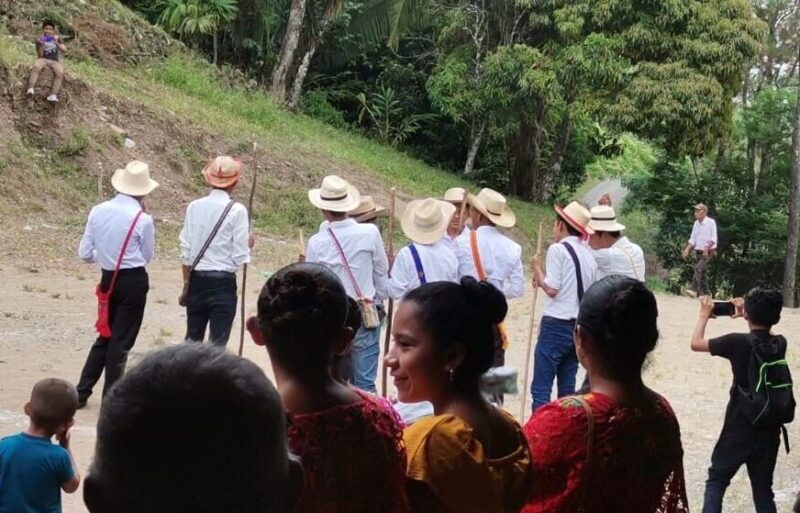 In many remote villages in Guatemala, there are no secondary schools, only elementary schools. So, students whose families do not have the means to send them to the nearest town to study, usually hours away, are forced to drop out of school after completing just the sixth grade. This lack of access to education means that opportunities are greatly diminished for indigenous Guatemalans.
Our scholarship program helps dedicated students continue their education despite the many obstacles they face. For many of our Next Step Scholars, they are the first in their family to attend secondary school. You can help by making a one time donation to the scholarship fund, or committing to a yearly, or monthly, donation to become a sponsor of one of these students.